The Ghana Grid Company (GRIDCo) has announced Dumsor timetable for the next 84 days in Accra. Due to this ECG customers will experience power outage for the next 84 days in Accra.
Kindly share with the Whatsapp button below this page. 
Related Posts
ECG Dumsor Timetable
Parts of Accra will experience power outrages from Saturday, April 9th, 2022 to June 30th, 2022.
The outage will affect customers served by the Electricity Company of Ghana's (ECG) between the Achimota Substation at Dzorwulu and Avenor in Accra during the day, from April 9th, 2022 to June 30th, 2022
Detailed timetable will be released by appropriate stakeholders shortly
About ECG Dumsor Timetable
This is as a result of GRIDCo reconstruction of power transmission lines along the Achimota substation to Mallam junction.
The outage is to enable GRIDCo to upgrade the transmission capacity on each line.
This exercise is to meet the growing demand for electricity in Accra and its environs.
The Official Release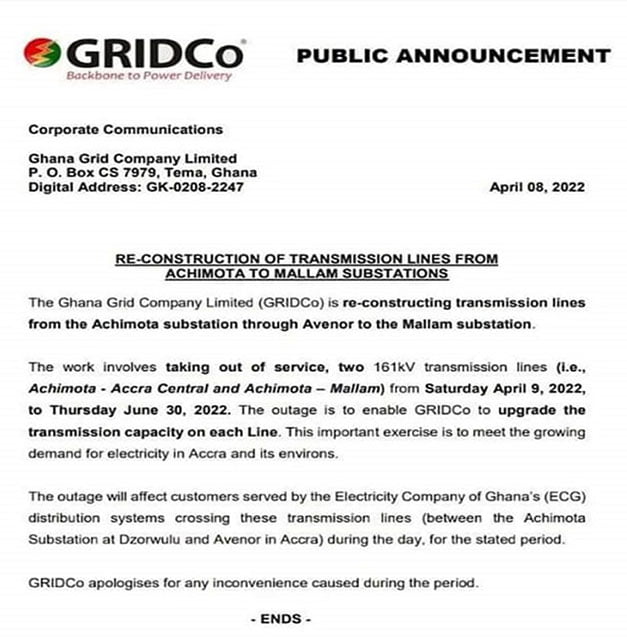 Related Searches
ECG Dumsor Timetable 2022/2023
The post ECG Dumsor Timetable appeared first on Online Portal.
source: www.avenuegh.com